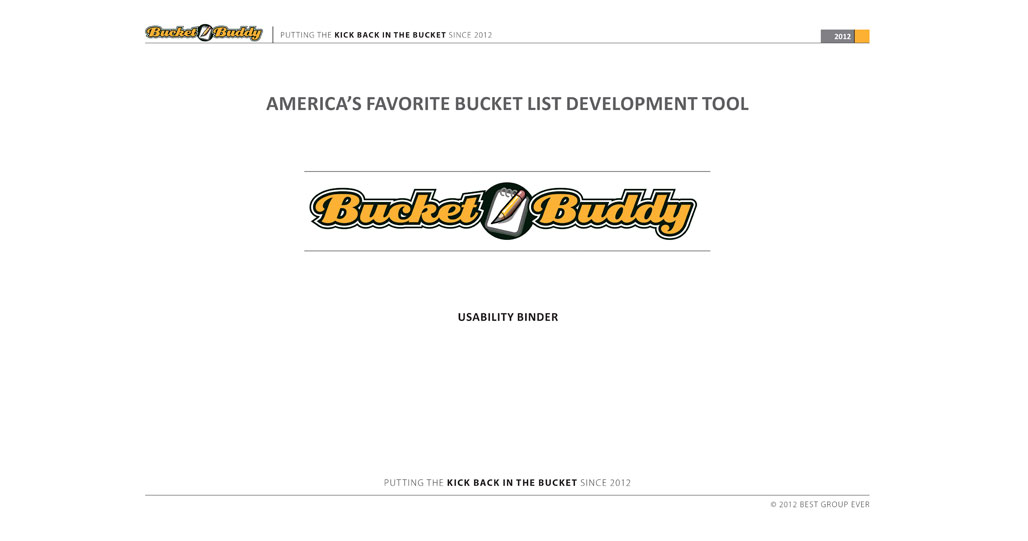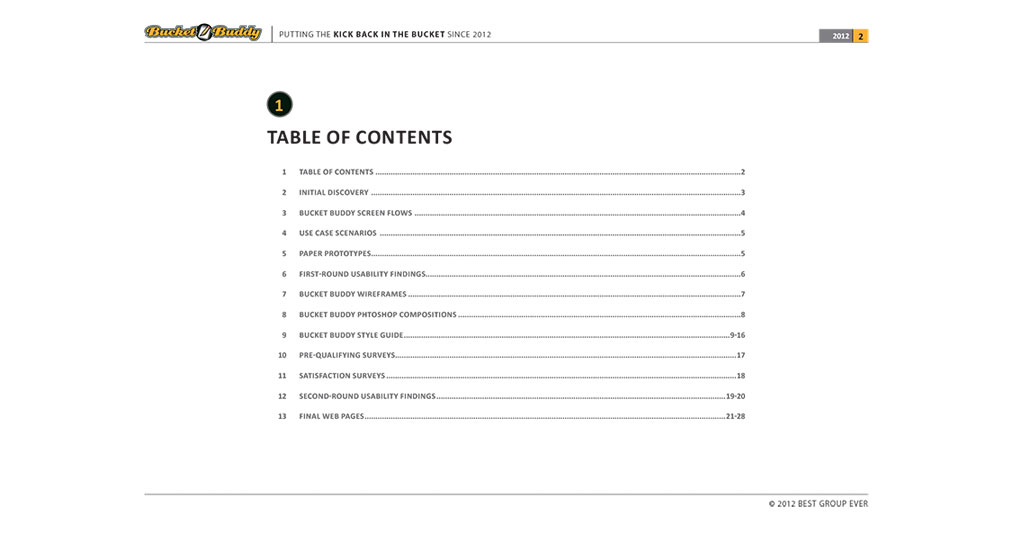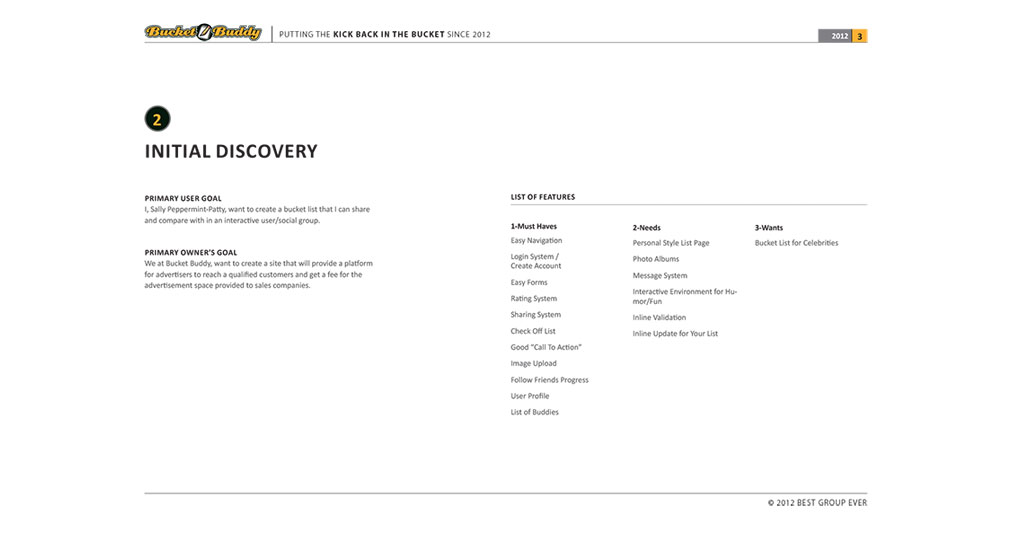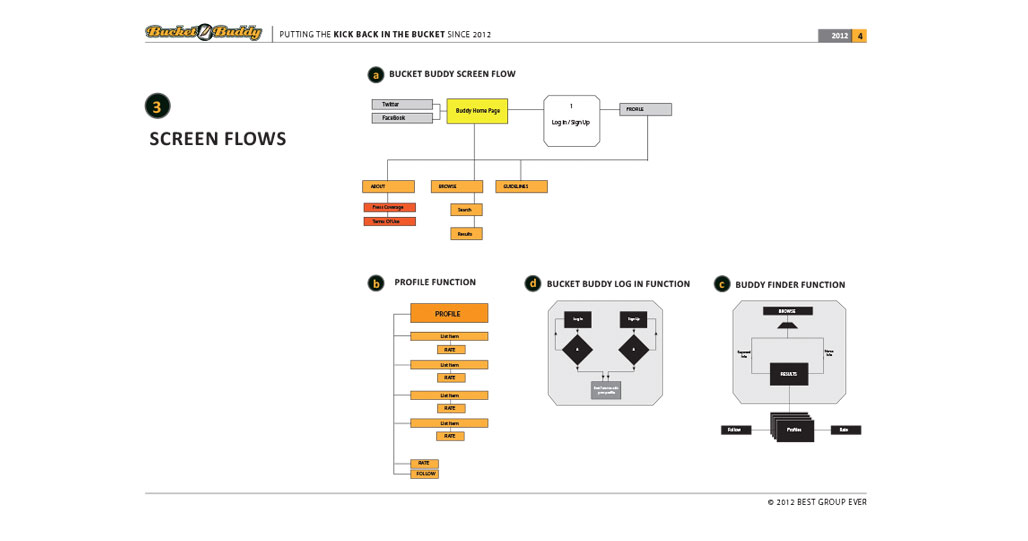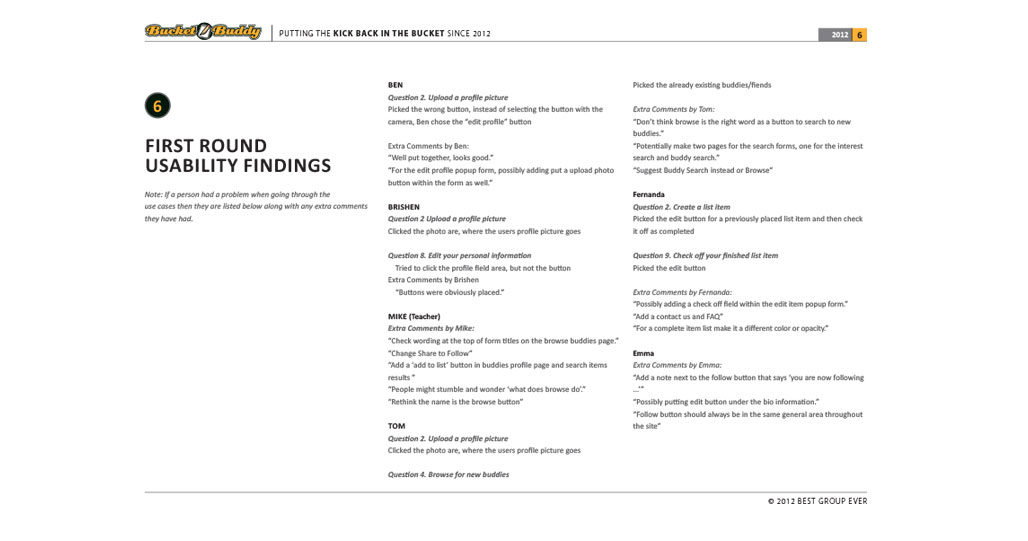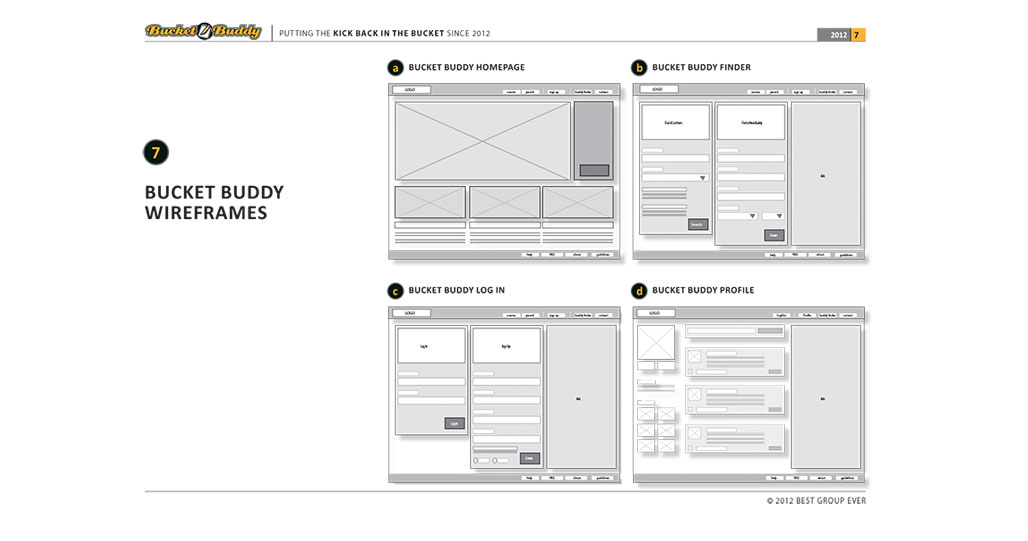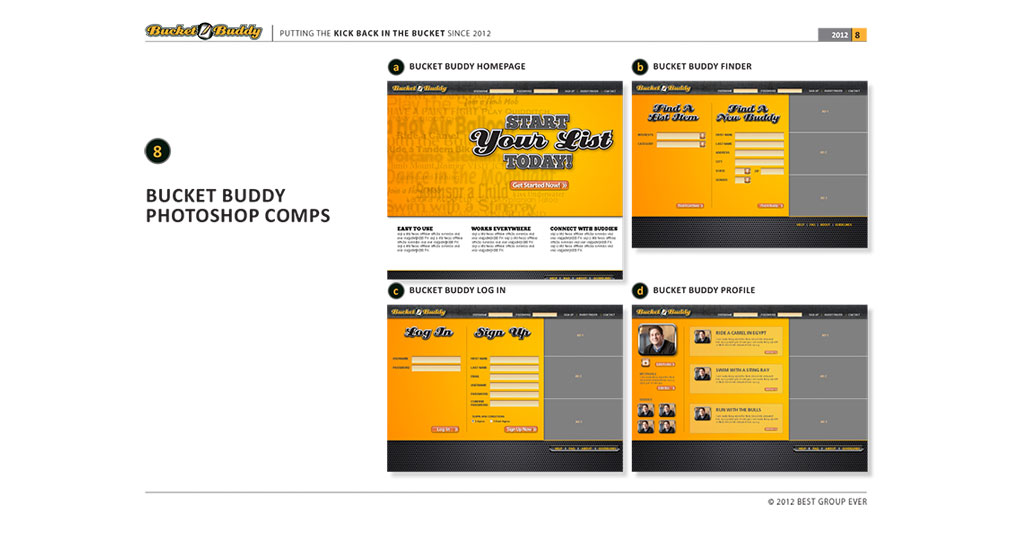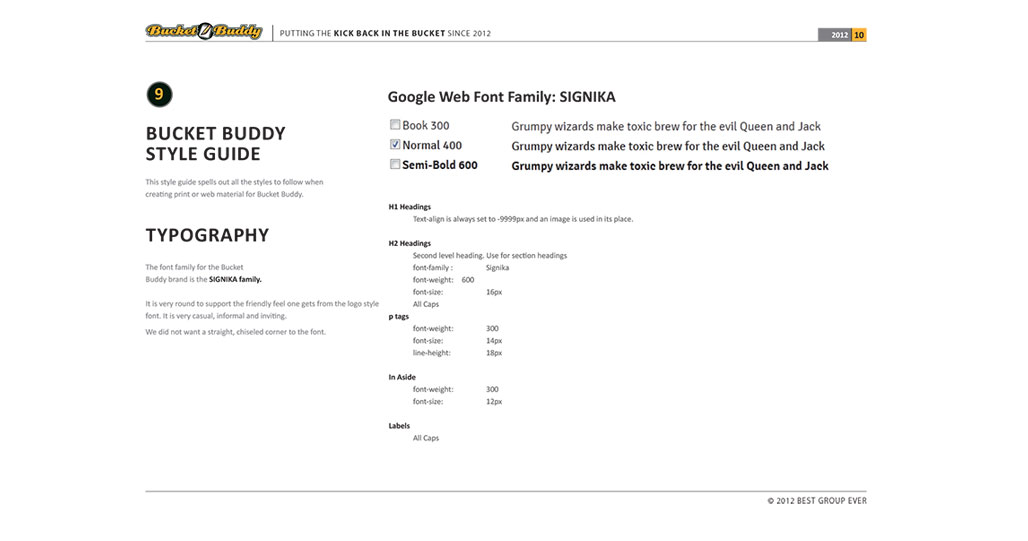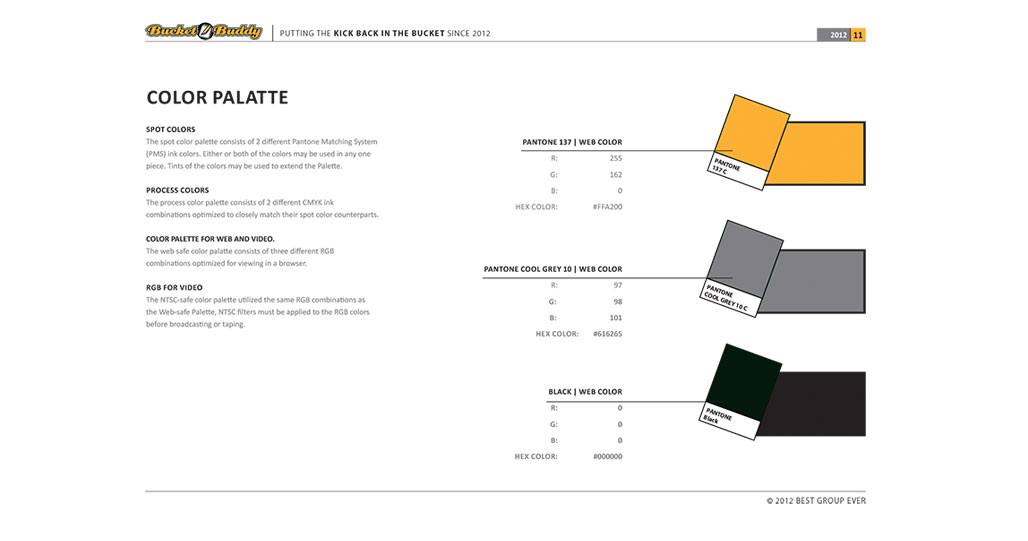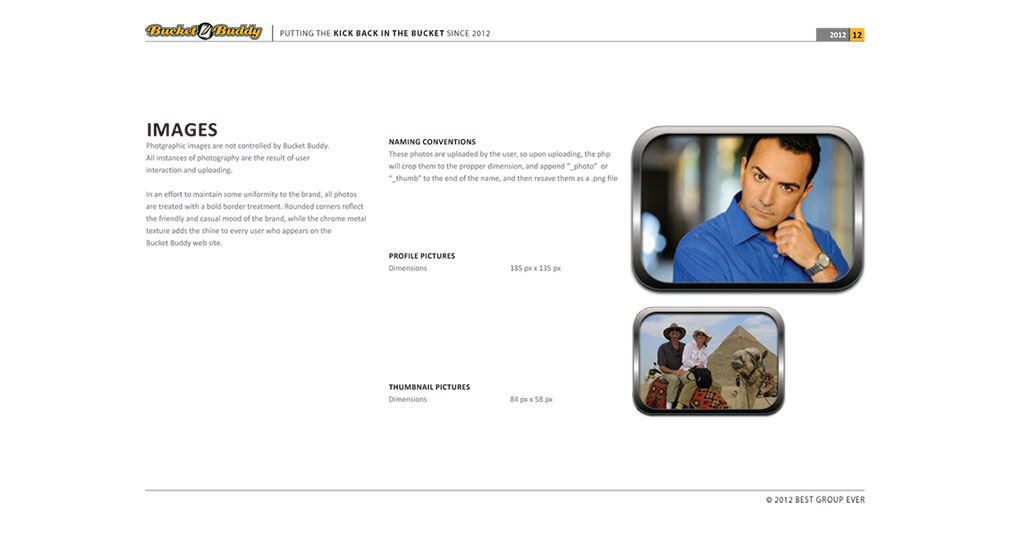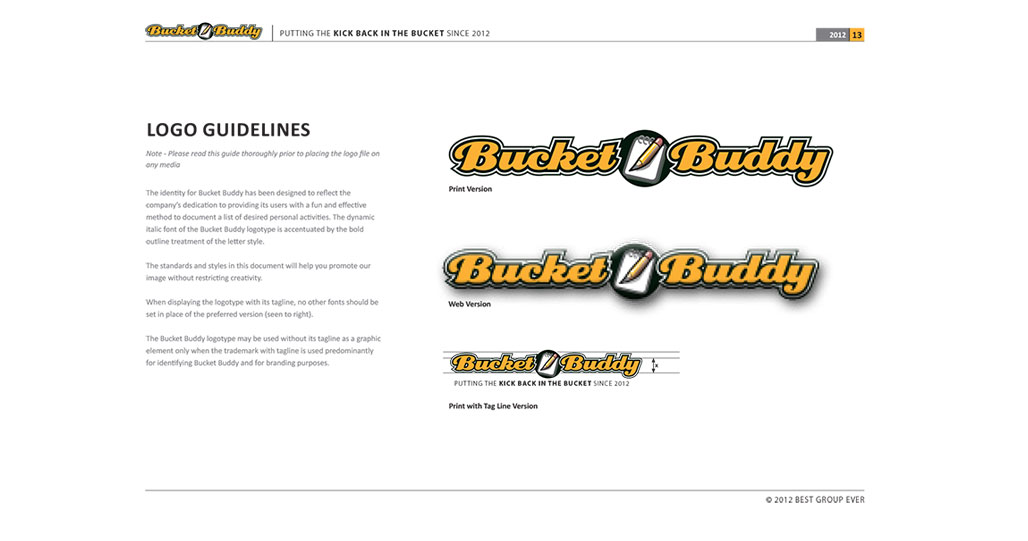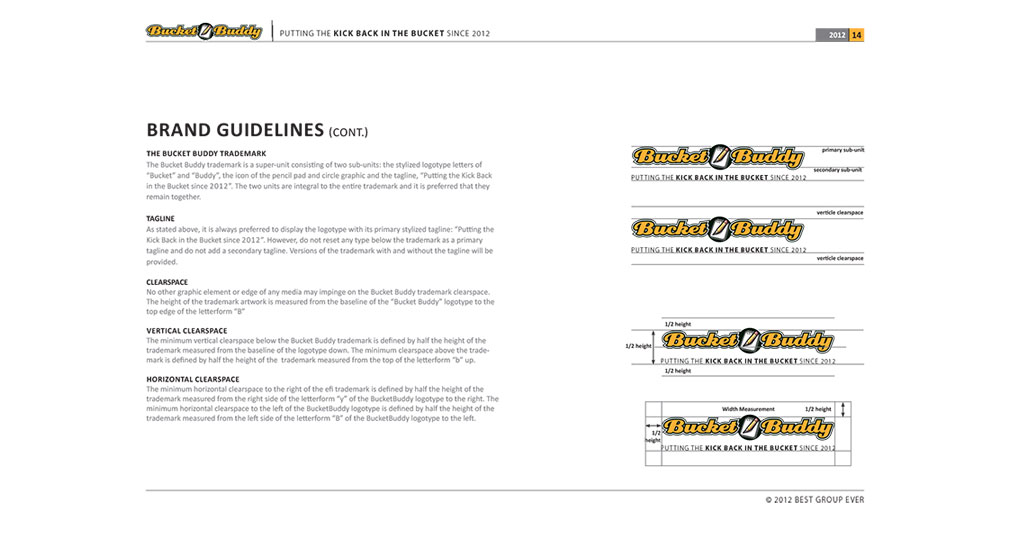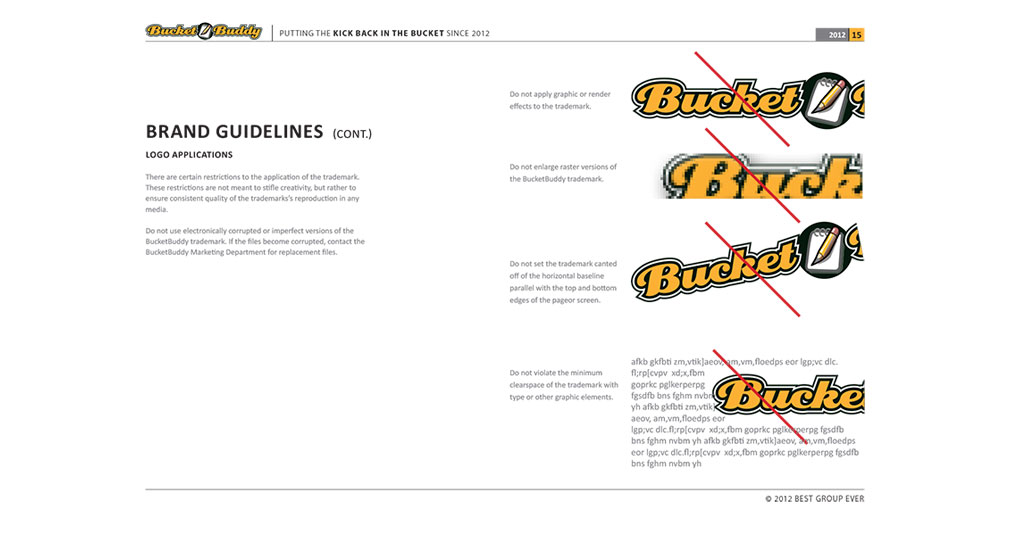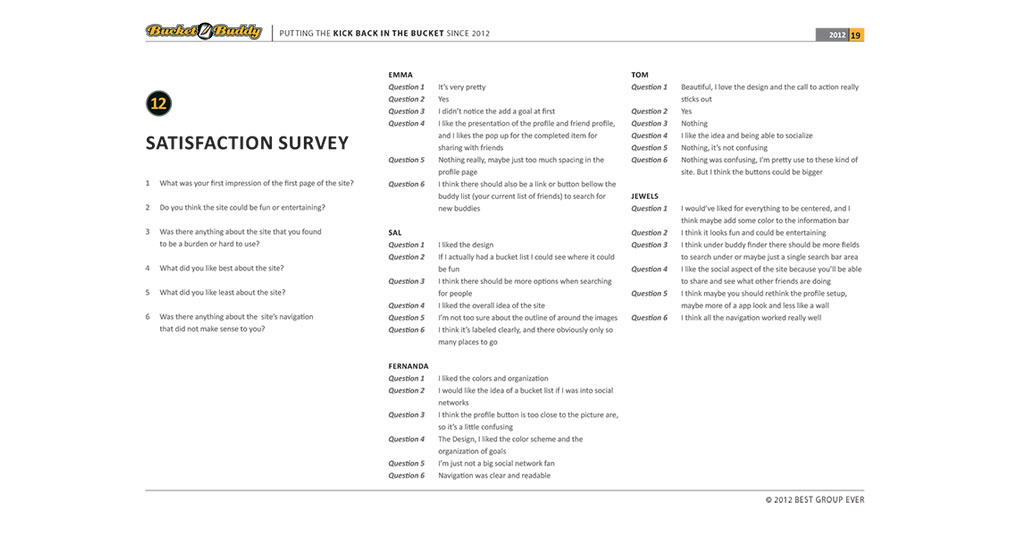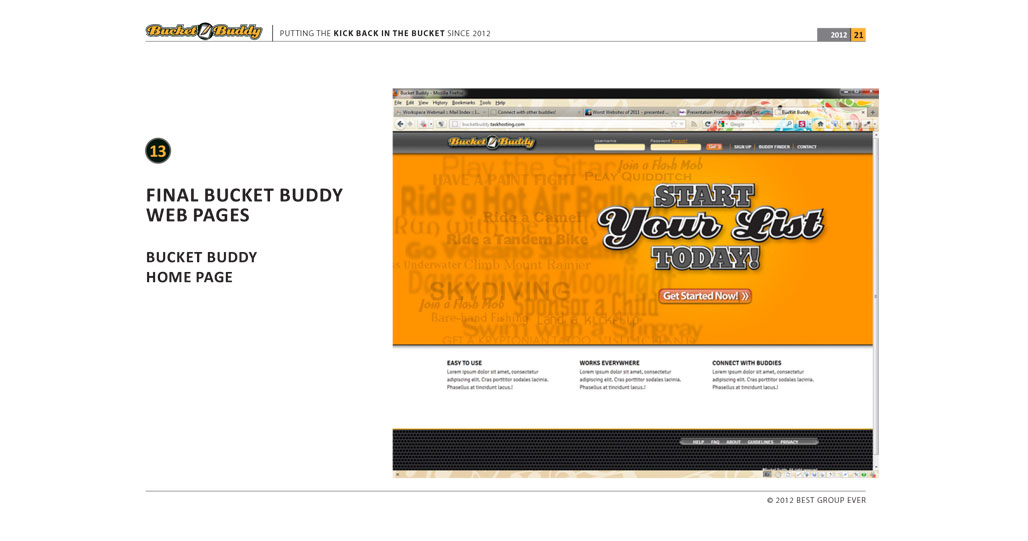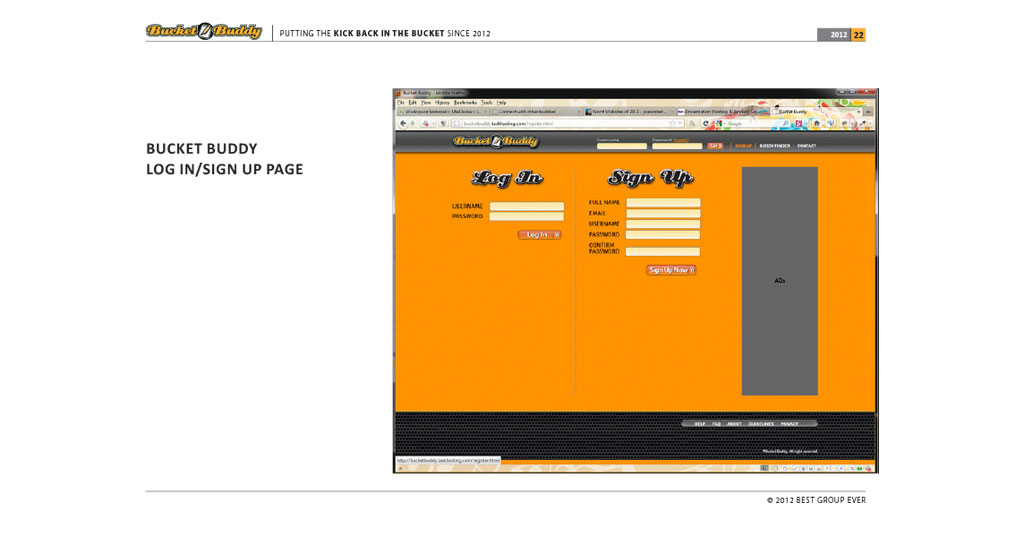 CASE STUDY - BUCKET BUDDY
Branding
---
ROLE:
• Concept
• Art Direction
• Design and Layout
• Web Development
---
The Overview
Bucket Buddy is a web based application, still in development, that will help people interested in creating a "bucket List" or a list of things one would want to accomplish before they pass, or "kick the bucket". This application will help the user compile a list of items, find other people who have created a list, allow usewrs to follow eachother and a number of other online fun features.
The Challenge
Since the development of this application is occuring simultaneously in a number of cities, it is critical that a standard be established for the look and feel of the brand. I needed to create the brand guidelines for Bucket Buddy as one of the first things I accomplished to ensure the vision of the brand to all development parties.
The Solution
I developed a set of graphic rules for the consistant usage of the logomark. For easy exchange, I created a pdf document with all the standards for color, size, usage, placement etc. This allowed all the development parties to visually understand how our mark was to be used, and to share in the vision of the look and feel as we moved into the comp stages of the development of the website.
---