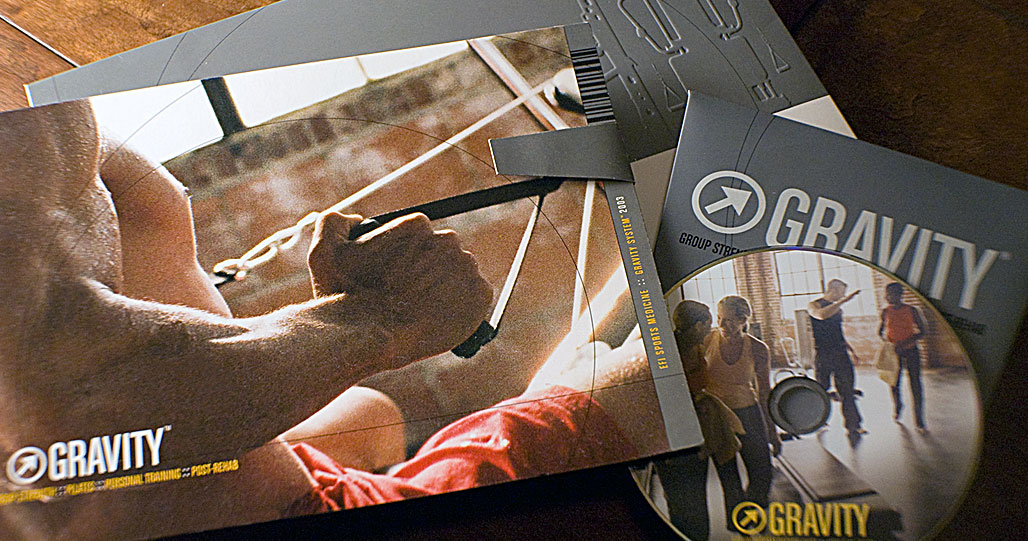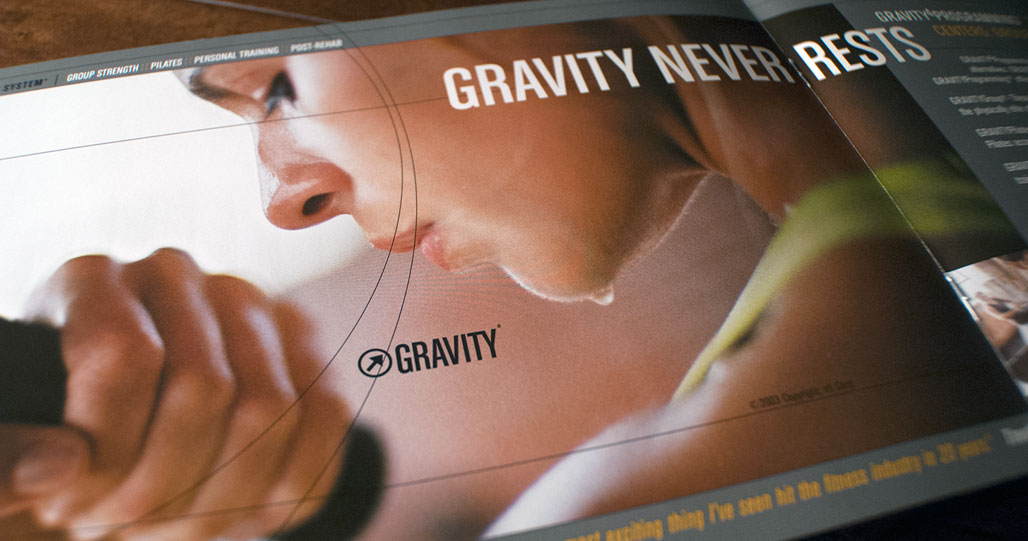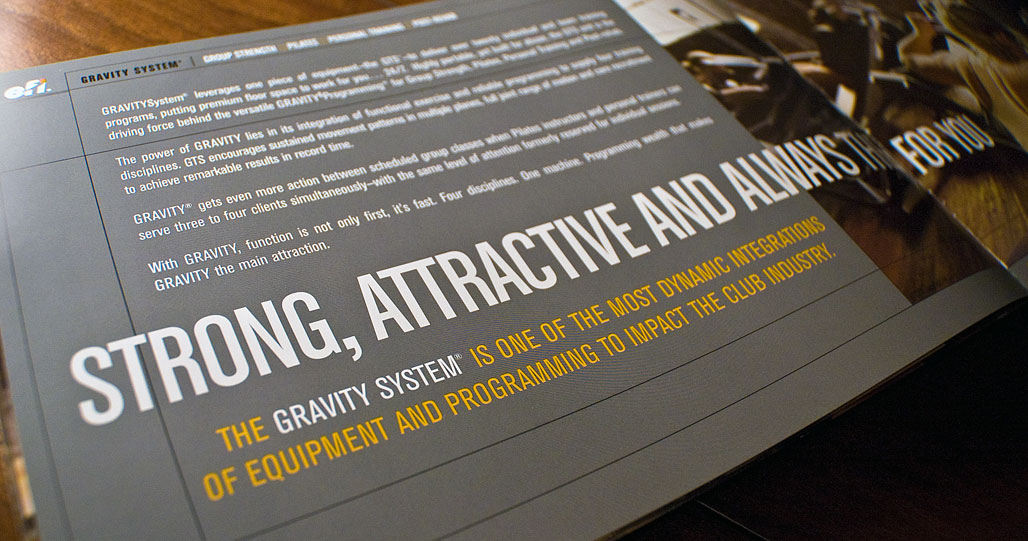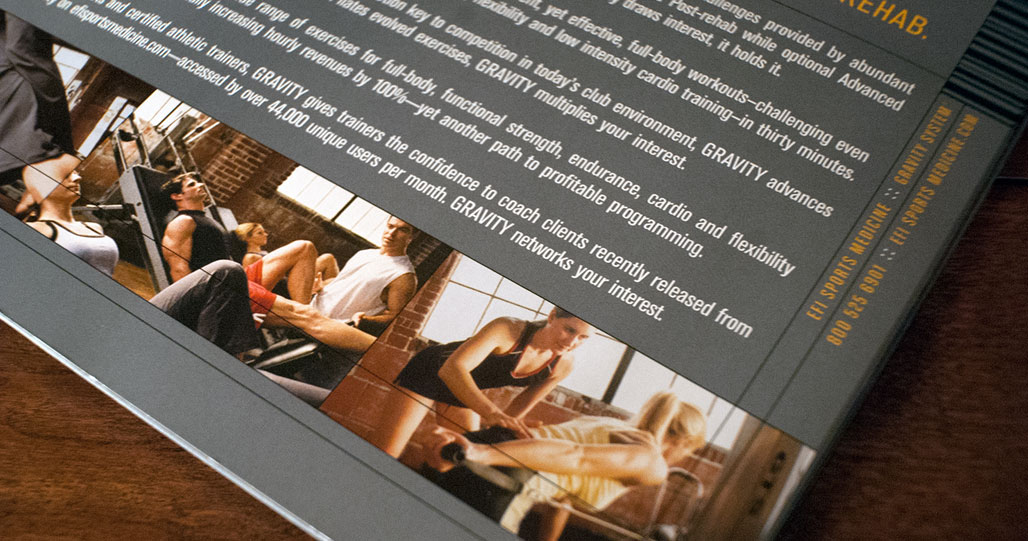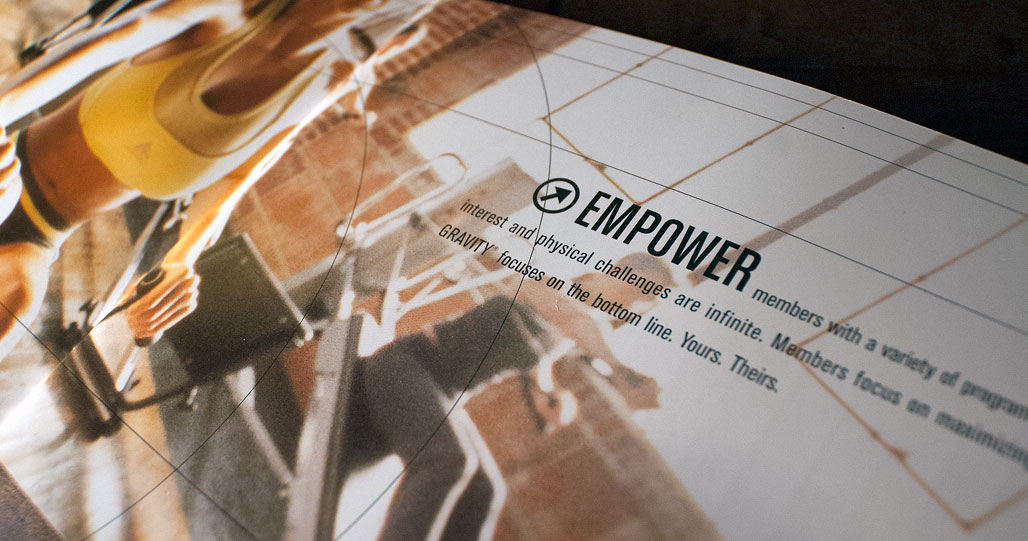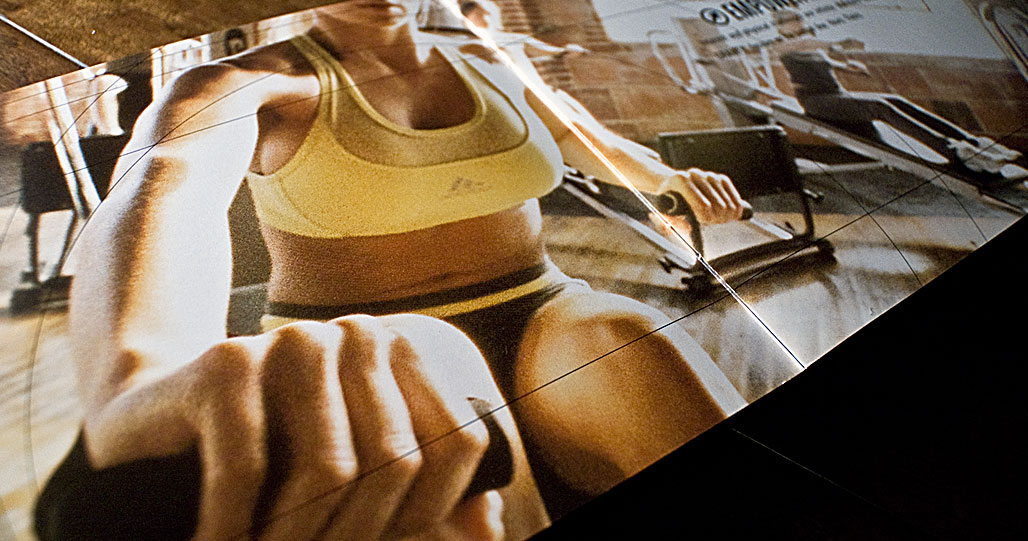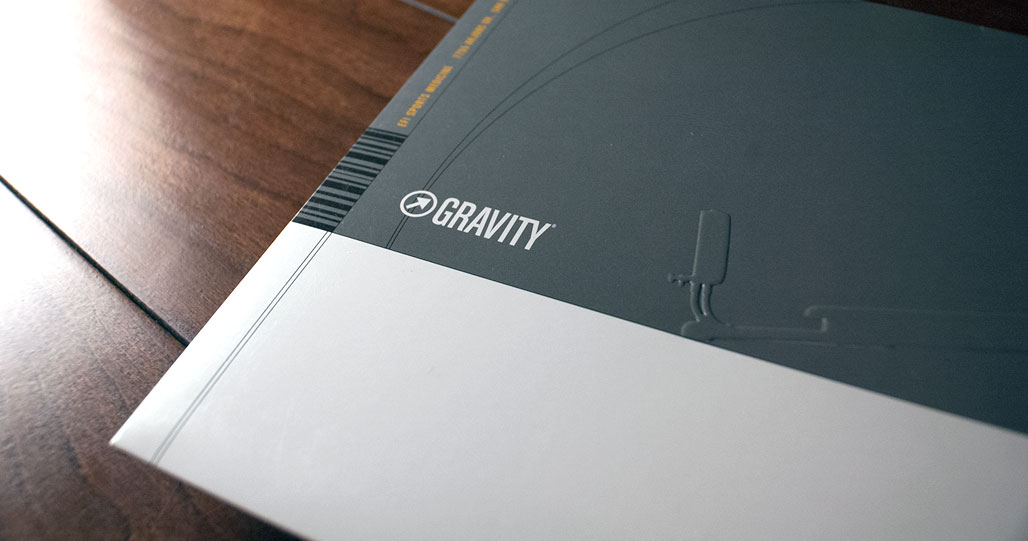 CASE STUDY - GRAVITY
Branding
---
ROLE:
• Concept
• Art Direction
• Design and Layout
• Web Development
---
The Overview
The GRAVITYSystem® is a revolutionary turn key business paradigm you use to consistently draw new interest and attract greater profits. GRAVITY's unprecedented integration of four business components—programming, equipment, education and marketing support—is the core of its magnetic pull. Encircling the GRAVITYSystem are four disciplines that drive profits —group strength classes, Pilates, personal training, and post-rehab—all on the GTS® machine. GTS has taken the health club Industry by storm in North America, Europe and Australia.
The Challenge
The challenge lived in the roots of the name Total Gym. Total Gym is known for its infomercial fame, one that speaks to millions of home-use consumers.
The Solution
I developed a set of graphic rules for the consistant usage of the logomark. For easy exchange, I created a pdf document with all the standards for color, size, usage, placement etc. This allowed all the development parties to visually understand how our mark was to be used, and to share in the vision of the look and feel as we moved into the comp stages of the development of the website.
---